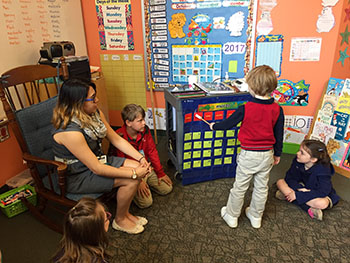 Spanish
The Spanish program at The Jefferson School offers an interactive, creative approach and introduction to the Spanish language that draws on Alice Renton's Spanish curriculum, Blaine Ray's TPR and immersion. Students are introduced to basic vocabulary and phrases in Junior Kindergarten and accumulate more vocabulary, grammar, as well as oral and written skills as they progress through the program. New students find it easy to adapt to the program even if they have had no previous foreign language learning experience.
By Middle School, Spanish classes are taught for the most part in the target language and students communicate with the instructor and their peers in Spanish.
CLICK HERE for an article on the benefits of learning a second language.