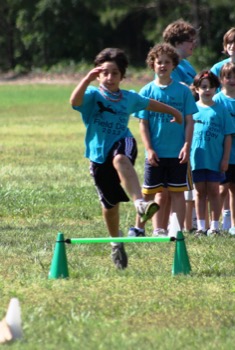 Physical Education & Health
The younger students have fun while developing gross motor skills as well as improving their turn taking skills, and following directions. As students enter the older grades an emphasis is on teamwork and understanding and improving their fitness levels.  

Through a variety of games, discussions, and activities students learn about a wide variety of topics from water safety to nutrition, different senses to the human body and different systems within the body.