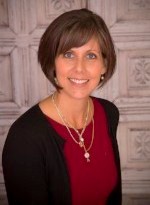 Head of School Constance R. Hendricks
When I was growing up I loved learning, but I hated school. Each subject was presented in its own silo, isolated from the other subjects. Since no one explained how class lessons and homework applied to the real world, it just felt like a boring, tedious cycle of pointless memorization and regurgitation. My most cherished memories of learning are from trips to museums and days spent outside being able to explore and touch things. One question always led to another!
People, especially children, are naturally curious. So, if you expose them to information and experiences that spark their interest, they will naturally begin asking questions. We also believe that we cannot get to know students or differentiate their learning style if there are too many children in a room. That is why our classes are small; it's all by design.
At The Jefferson School, we believe education should be enjoyable and stimulating; and that subjects and disciplines should be integrated, just as they are in the real world. We believe that you should give children enough information to kindle their curiosity and then provide the tools to help them forge their own path of discovery and learning.  
In the same way, we believe that great teaching is fostered by the flexibility to be creative and innovative within the framework of an integrated curriculum. That is why our teachers employ a variety of approaches, utilizing every corner of the ecological treasure that is our 43-acre campus.
Because our teachers enjoy this creative flexibility and our students' learning is dynamic and motivating, our students consistently score above average on standardized tests.
Does this approach to learning sound like the right fit for your child? If so, come out, take a tour and see how we are reinventing education—one engaged, motivated child at a time.