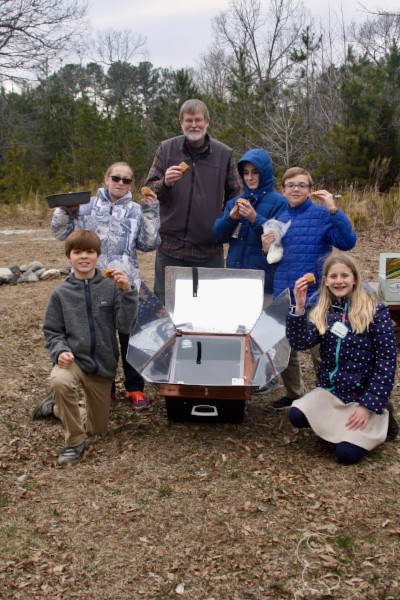 The thing that sets The Jefferson School apart from all other schools in our region is the way we use our campus. 
Located at the edge of the Redden State Forest, The Jefferson School campus is an ecological treasure, with two ponds, trails with five family fitness stations, a garden, greenhouse, a five member goat tribe and a bee observation window. Since 2010, we have been cultivating alliances with regional partners to build a nature-centered, hands-on curriculum for our students.  Our goal is to create a nature-centered, hands-on educational facility that can be shared with others in the community.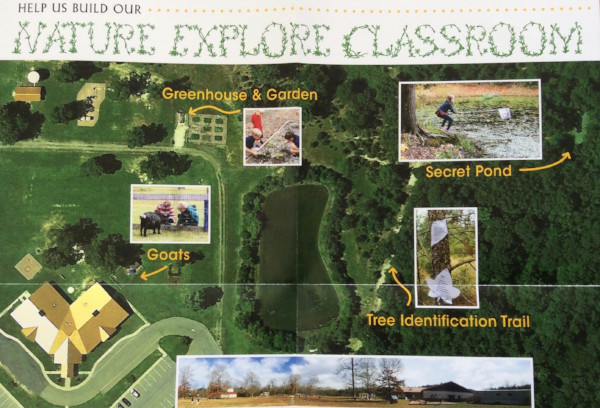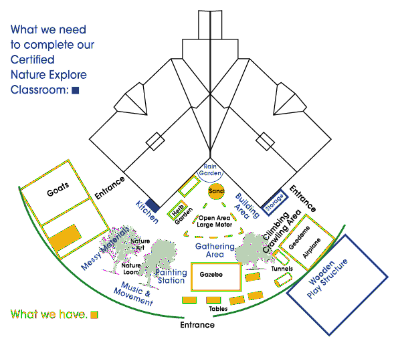 Nature Explore Classroom
WHAT WE ARE DOING:
NATURE CLASSROOM - At the center of the campus we have ongoing development of a Nature Classroom.  The Nature Classroom features a variety of engaging areas where students can explore, create, observe and play. Even though it was originally conceived for our younger students, our Middle Schoolers use the space for outdoor classes of all kinds. In addition, we have also added an outdoor classroom with a dry erase board and benches for all ages. 
SCIENCE SATURDAY - Hands-on science activities for families, held in the fall Sept./Oct. and in April.  Free and open to the public
Participating Partners include Delaware Nature Society, University of Delaware College of Marine Studies, Lewes Historical Society, Salisbury University, Delaware Tech, DNREC, Delaware State Parks, Delaware Bee Keepers Association, Delaware Wetlands, First Lego League, and more...
DELAWARE PATHWAYS TO GREEN SCHOOLS - schools commit to becoming more sustainable and energy efficient
Pursuing Energy Pathway (TJS participated in an energy audit of the school)

Schoolyard Habitat Pathway - (planting projects, etc.)     
DELAWARE CHILDREN IN NATURE - MEMBER 
To improve environmental literacy, create opportunities for children to participate in outdoor experiences, promote healthy lifestyles and provide better access to green spaces through schools and community programs.
DELAWARE FOREST SERVICE AND U.S. FISH AND WILDLIFE SERVICE
Working with the Delaware Forest Service and the U.S. Fish and Wildlife Service to create Forest Patches with companion shrubs that will service as outdoor collaborative classrooms and observation areas.